SUPPORT/FRAME FOR ARTISTIC SKATING HARNESS STD SKATES
Read more
€475.21
VAT Included
€475.21
Extra CE
SUPPORT/FRAME FOR ARTISTIC SKATING HARNESS STD SKATES
- This bracket is made of 1.5mm/0.06" thick steel tube, weighs only 33kg/73lbs, has high toughness and high load-bearing capacity, the maximum load can reach 250kg/551lbs. It can satisfy the needs of most coaches.
- This stand indoor/outdoor steel pipe with all threaded swivel connections, without any screws and other installation tools, so it is very easy to install and remove, 1-2 people can quickly complete the installation in a short time.
- The triangular structure increases stability; the seat belt increases the anti-slip coefficient; The non-slip base increases friction. Triple protections ensure the safety of users.
- The stand measures 2.68m/106"L x 1.88m/74"W x 2.93m/115"H, and the size is suitable for STD Skates' Skating Harness.
- Can be used indoors or outdoors
Read more
12 other products in the same category:
€21.69
€28.93
€21.69 VAT Included
€21.69 Extra CE
EDEA E-SOLE PRE-FORMED ANATOMICALLY PRE-FORMED INSOLE PROTECTS FROM SHOCK AND VIBRATIONS.
€400.83
€400.83 VAT Included
€400.83 Extra CE
ARTISTIC SKATING HARNESS
€4.46
€4.96
€4.46 VAT Included
€4.46 Extra CE
STD MIX COLOR LACES 8MM X 3M
€20.76
€27.69
€20.76 VAT Included
€20.76 Extra CE
EDEA ANTI SHOCK INSOLES NOENE EDEA SHOCK ABSORBING FOOTBED
€13.39
€14.88
€13.39 VAT Included
€13.39 Extra CE
SUSPENSION ROLL-LINE (4+4 PACK)
€3.72
€4.13
€3.72 VAT Included
€3.72 Extra CE
STD SKATES HIGH SPEED MAGIC OIL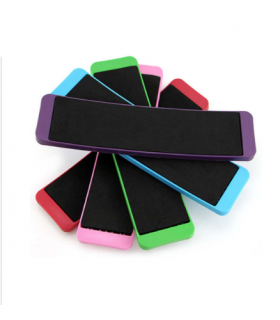 €14.88
€16.53
€14.88 VAT Included
€14.88 Extra CE
SPINNER STD SKATES EXTRA CURVED
€3.72
€4.96
€3.72 VAT Included
€3.72 Extra CE
EDEA E-SPINNER BANDS (2PK)
€19.34
€21.49
€19.34 VAT Included
€19.34 Extra CE
RISPORT BOOTS CARE POLISH
€8.26
€8.26 VAT Included
€8.26 Extra CE
HIGH SPEED ROPE WITHALUMINUM GRIPS, BIELLMANN
€29.75
€29.75 VAT Included
€29.75 Extra CE
STRETCHER
€25.34
€34.71
€25.34 VAT Included
€25.34 Extra CE
K-BOTTLE DE KARISMA GI & GI ITALY